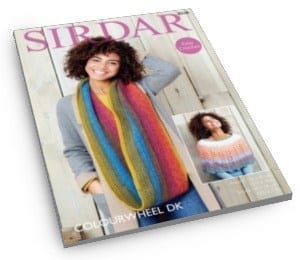 8 Amazing Patterns
One of the best aspects of this yarn is that just one ball of Colourwheel is enough to complete any of the patterns.
Sirdar have 8 lovely patterns for you to choose from.
Just to make sure you're getting the best value for money, there is a free pattern included on the ball band!